Workshops and Presentations 2019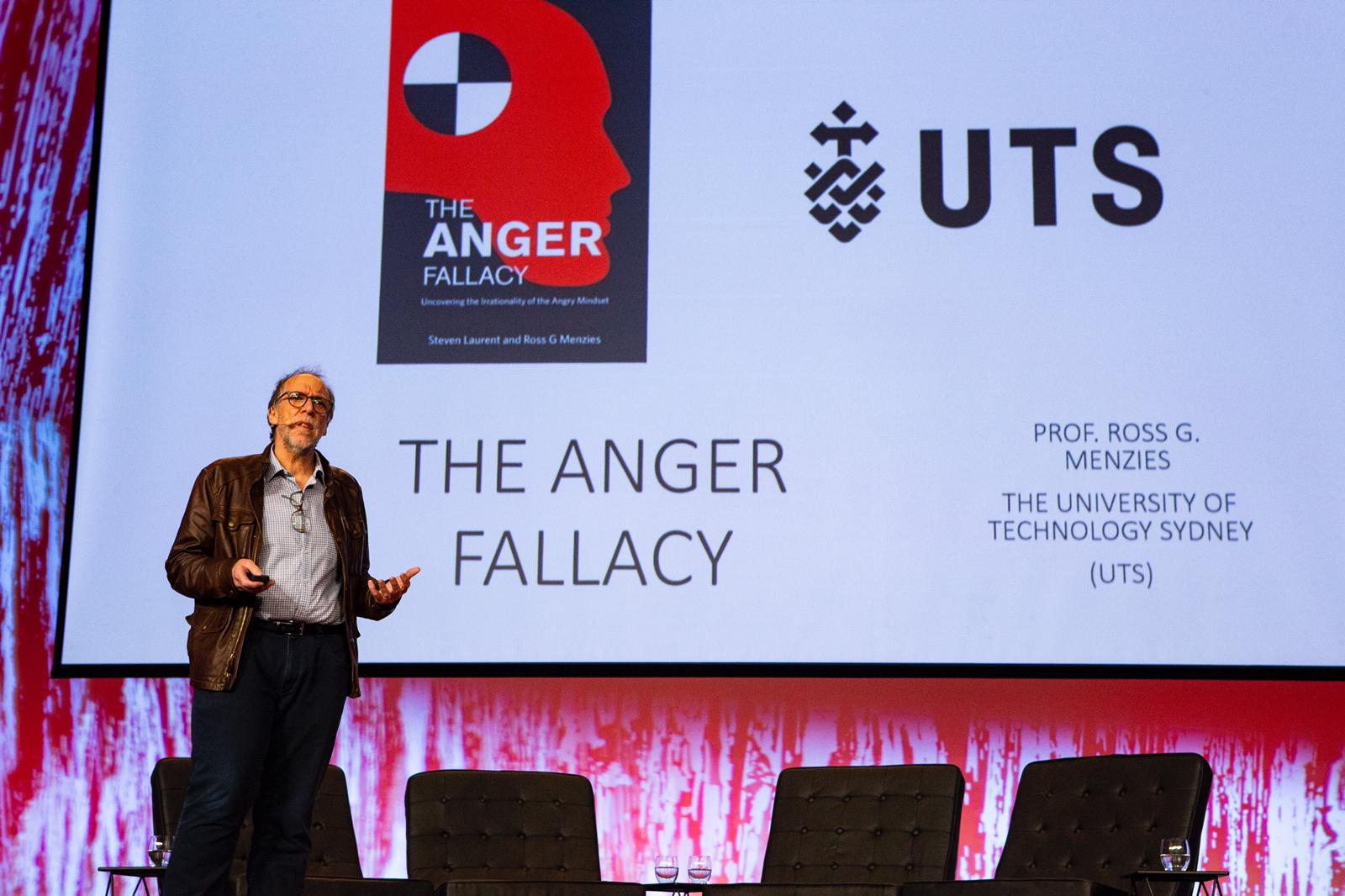 ---
19-22 May
Stuttering: The Fourth Croatia Clinical Symposium
Professor Menzies will present three masterclasses on clinical psychology methods with adults, adolescents and children who stutter.
For further information, please click here.
---
Thursday 30 May
The 2019 Australian Independent School Counsellors Conference
Keynote Address: "Learning the hard way: Lessons from working with troubled youth."
This keynote will explore a range of themes that have emerged over the last three decades from Professor Menzies' work with children and adolescents experiencing mental health difficulties. The presentation is a personal reflection of the unique difficulties of this population, and examines the clinical skills and attitudes required for effectively managing emotional pain in young people. Emphasis will be placed on the need for: (1) empathy, warmth and validation; (2) acceptance; (3) simplification of complex concepts; (4) patience; (5) creative and engaging clinical methods. It will be argued that methods borrowed from adult CBT may be stale and ineffective with many young people. Important existential themes of isolation, freedom, identity, meaning and impermanence will be examined to offer a more fulsome account of the problems faced by youth.
For further information, please click here
---
Friday 31 May
Clinic Insight Australia
Workshop: "Adapting CBT for the personality disorders: Managing difficult interactions and complex cases"
In this 1-day clinical workshop, Professor Menzies will present on ways to adapt cognitive behavioural therapy (CBT) for addressing maladaptive core beliefs and features of case complexity in clients with personality disorders and demanding personality features. CBT involves challenging maladaptive thoughts, beliefs and attitudes as well as patterns of dysfunctional behaviours. This process can be confronting for many clients, who may have held entrenched negative beliefs over decades about the nature of people, the world we live in, and the future. Reframing events from the past and restructuring core beliefs can appear invalidating if not balanced with empathy and understanding, particularly in individuals with high levels of anger. Additional complexity is presented by comorbid anxiety disorders and depression, previous traumatic experiences, drug and alcohol use and transdiagnostic factors, such as anxiety sensitivity. Moreover, clients often have maladaptive beliefs about therapy, which can interfere with treatment progress. This workshop explores the problems involved with delivering high quality CBT in people with complicated personality features and presents ways to address these. Professor Menzies will draw on his extensive clinical and research experience to discuss how to adapt CBT to clients with personality pathology and how to manage case complexity.
For further information, please click here
---
25-26 June
International Happiness and Its Causes Conference 2019
Keynote: "The Anger Fallacy"
Anger is everywhere — behind everything from road rage to wrap rage, domestic violence to international conflicts. People cling to their anger, as a tool of influence and a driver of revenge. But is anger really ever useful? And can we learn to overcome it? Learn a new way of viewing people and their actions that is at once powerful and serene.
Workshop: "Mastering anger, frustration and irritation: Practical skills for the dark emotions"
Anger is the central emotion involved in family and relationship conflict, domestic violence and interpersonal problems in the workplace. People tend to revel in their anger, using it as a tool to manipulate others and as a motivator for revenge. However, it is rarely effective. Anger typically interferes with change processes and is associated with failed negotiations, marital distress, sadness and depression, and poor interpersonal functioning.
In this workshop, Professor Menzies will explain the basis of anger and how to overcome it. You will learn to: (1) find humour and gratitude in annoying situations; (2) develop a more enlightened attitude to how people 'should' behave; (3) ditch the bad habit of singling out individuals to blame, and; (4) discover the benefits of patience and empathy.
Panel Discussion: "How can we contribute to the greater good?"
We would all love to contribute to a better world and yet so often we feel helpless in the face of what seem to be insurmountable problems. What actions can we take to improve the lives of those around us and to make the world a better place?
Attendees:
Dr FRED LUSKIN, pioneering researcher into the healing power of forgiveness and director of the Stanford University Forgiveness Project, USA
Father ROD BOWER, Anglican priest and passionate advocate for human rights, much loved for his social justice billboards
Professor ROSS MENZIES, CBT specialist working with obsessive-compulsive disorder, anxiety disorders, death anxiety and stuttering.
VIOLET ROUMELIOTIS, Telstra Business Women of the Year, CEO Settlement Services International
MODERATOR: LYNNE MALCOLM, Presenter, All in the Mind, ABC RADIO NATIONAL
For further information, please click here
---
17-20 July
9th World Congress of Behavioural and Cognitive Therapies (WCBCT), Berlin
Panel discussion: "CBT and Existential Thinking".
Attendees:
HEIDENREICH, THOMAS, Hochschule Esslingen, Esslingen am Neckar, Germany.
WORRELL, MICHAEL, The Central London CBT Training Centre
MENZIES, ROSS G., University of Technology Sydney, Sydney, NSW, Australia
NOYAN, ALEXANDER, Hochschule Mannheim, Mannheim, Germany.
For further information, please click here
---
August – September
AACBT National Tour
Workshop: "Curing the dread of death: Targeting the existential heart of mental health disorders"
Research suggests that death anxiety may be a transdiagnostic causal factor in a variety of mental health disorders. Learning how to treat existential dread may be critical for achieving stable, long-term recovery in individuals with a broad range of anxiety and mood-related mental health problems. Although death anxiety can be associated with the development of productive coping strategies (e.g. seeking achievement, extending the self through family and relationships), it may also drive crippling fear and maladaptive coping mechanisms. As such, it has been argued that the dread of death is a transdiagnostic construct with the potential to underpin a range of mental health problems including panic disorder, illness anxiety disorder, agoraphobia, OCD, the specific and social phobias, separation anxiety disorder, PTSD and depression.
If the dread of death is at the heart of various clinical presentations, treatment approaches which explicitly address these existential fears may be necessary. Conventional treatments which fail to target death anxiety may result in a 'revolving door' of individuals presenting with a shifting array of mental illnesses across their lifespan. Notably, recent research has reported relationships between fear of death and various markers of clinical severity, including overall distress, number of lifetime diagnoses and number of hospitalisations. This workshop will present a variety of innovative procedures to manage death anxiety that can be used in conjunction with standard CBT to provide a more comprehensive treatment of a range of mental health disorders.
Understanding the existential issues that underpin abnormal behaviour will lead participants to produce more sophisticated, comprehensive formulations with their clients. On completion of the workshop, participants will be equipped to assess and treat death anxiety with a range of evidence-based procedures and protocols. They will be equipped to integrate existential work with standard cognitive and behavioural treatments for a variety of mental health disorders.
---
20 – 22 September
Speakeasy Australia National Conference, Sydney
Keynote: "Stoicism and stuttering: Expanding contemporary psychological approaches to dysfluent speech".
Preceding the cognitive revolution in psychology by over two thousand years, the stoic philosophers argued persuasively that emotion is mediated by one's appraisal of events. Further, they posited that much of the emotional distress experienced in everyday life arises from trying to control outcomes that cannot be controlled (eg. the thoughts, beliefs and attitudes of others). Stuttering, and the reactions of observers to dysfluent speech, are partly beyond the operant control of the individual who stutters. Even when using a restructured speech pattern, moments of stuttering will occur, often with unpredictable frequency. Accordingly, anxiety arising from the possibility of stuttering seems an ideal target for stoic argument. This address examines the relevance of stoicism to living a life as a person who stutters. It will be argued that stoic practices could enhance contemporary cognitive and behavioural techniques for stuttering. Methods for incorporating stoicism into the toolkit of adults who stutter will be discussed.
For further information, please click here
---
Workshops and Presentations 2020
15 – 17 May 2020
APS Clinical College Workshop, Brisbane – Keynote and Full Day Workshop
Details to be advised.